Are you looking for a stacker conveyor manufacturer?
SKE is stacker conveyor manufacturer in China. Our stacker conveyor systems are mainly divided into kinds of tracked, railed, wheeled, and stationary. In some situations, we can fix a telescopic belt conveyor unit and automatic hydraulic lifting equipment for them, and we can increase the stockpiling capacity and adjust pile height of stockyards.
SKE provdies portable tracked stacker conveyor, portable radial stacking conveyor, mobile stacker conveyor, radial telescopic stockpiling conveyor, portable radial telescopic stacking conveyor, fixed radial stacking conveyor, fixed radial telescopic stacking conveyor, and other customized portable stacking conveyors. We provide stacking conveyor for sale.
What are the applications of our stacker conveyors?
You can use our radial stacker to handle Grain, gravel, crushed rocks, crushed stones, aggregate, river sand, artificial sand (arc sand), wood chips, sawdust, leaching ores, iron ore, copper ore, silver ore, bauxite, aluminum ore, rare earth, etc. You can install our portable stacking conveyor in stone crushing plant, sand making plant, ore mining plant, leaching plant. You can use our radial stacker machine to handle these bulk materials. We just list some applications, you can contact with us for more detail information.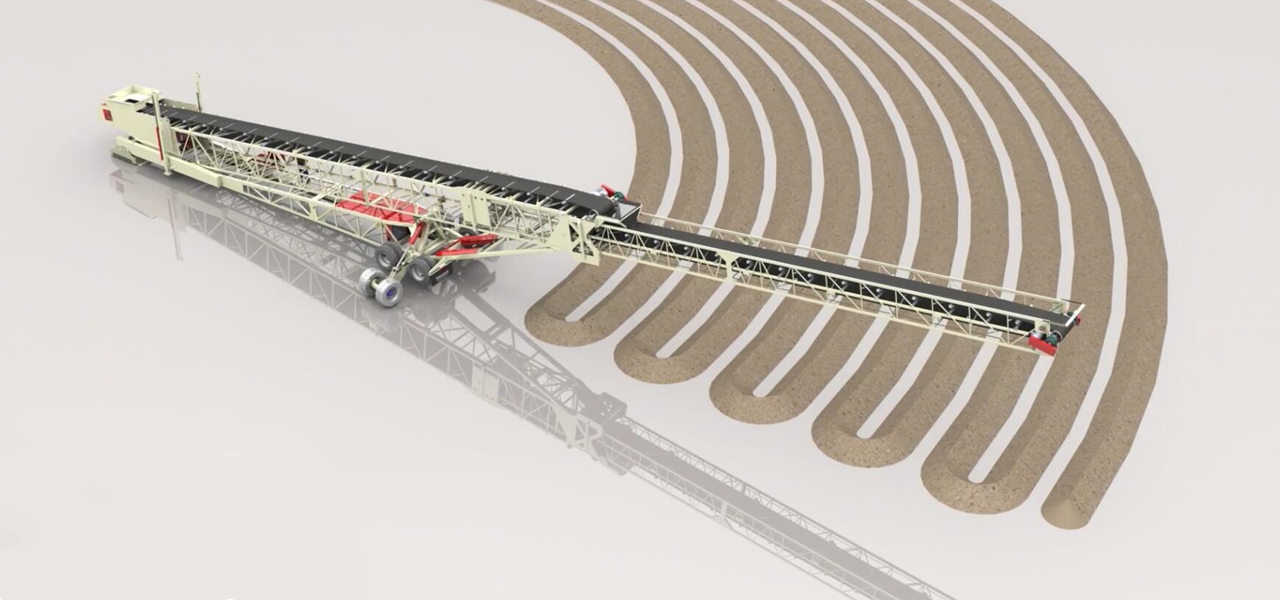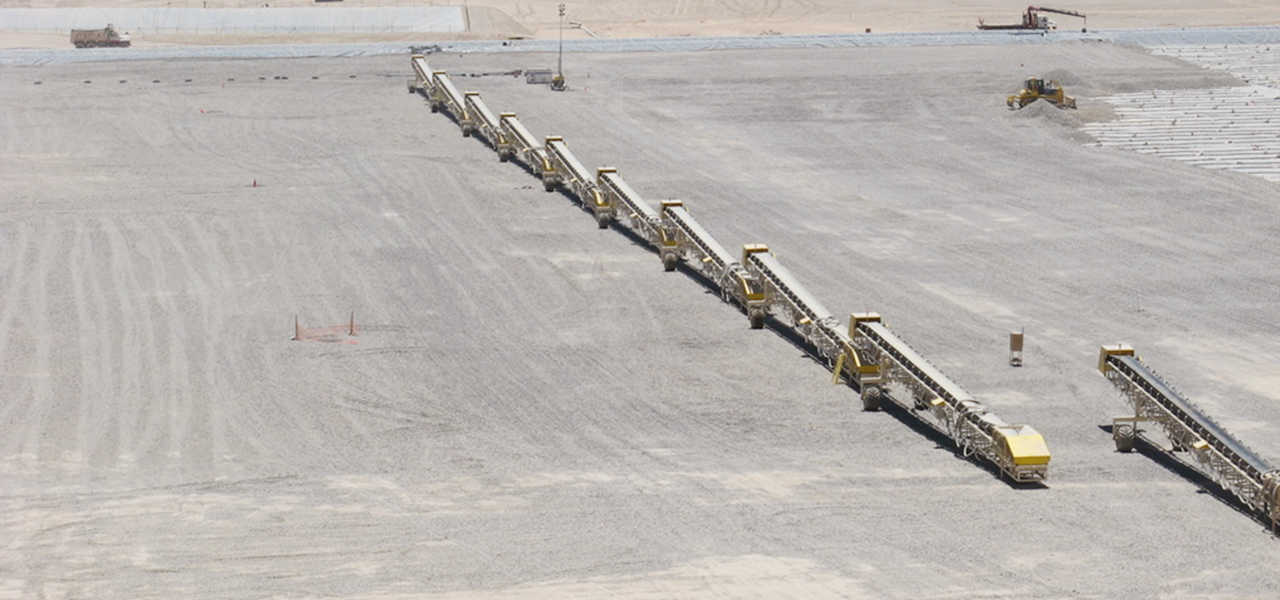 Why should you invest in stacker conveyor?
Highly Convenient Control System: Modern stacker machines are typically fully automated with their parameters remotely set. Some older machines may still be manually controlled, as the processing is more difficult to automate than stacking because the automatic detection of pile edges is complicated by different environmental conditions and different bulk materials.
Low Cost Than Traditional Stockpiling System: In most stockyard, we need large scale conveyor system to stockpiling dry bulk materials. This will take up a large budget. Using a stakcer conveyor can easily help us solve this problem. We just need a samller cost for our stockpiling yard than using traditional ways.
Easy Maintenance Designing Structure: Our equipment is highly standardized. The supply of vulnerable parts is sufficient. The whole structure is designed with the ability of Easy Maintenance. You only need to do routine maintenance to keep the machine running stably.