Ship and barge belt loader conveyor system are supplied as stationary or rail-mounted and We often give it the ability of telescoping and slewing. SKE is a bulk materials handling conveyor system solution designer and supplier for port and inland terminal. Our belt ship loading conveyor system are widely used in ports and inland terminals.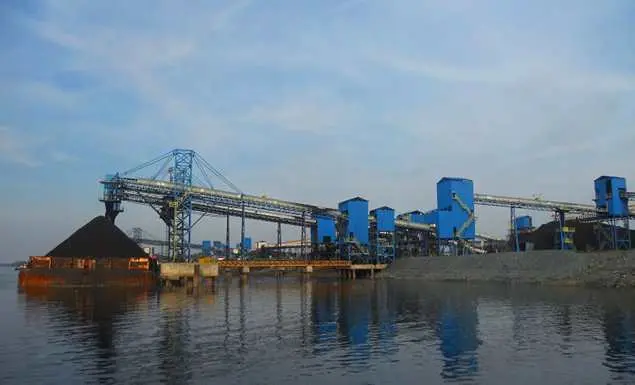 What does our fixed ship/barge loading conveyor system look like?
Each vessel belt loader conveyor system may be different because of its loading rates, size of port, capacity of vessel, etc. SKE ship belt loaders are cost effective and kind to the environment. They are supplied with loading spouts designed to suit the material to be handled, reducing dust and spillage to a minimum. These include double-walled flexible spouts and cascade-type bellows with a lightweight, compact design. SKE belt loaders can be ordered as stand-alone products or as part of a complete bulk terminal solution.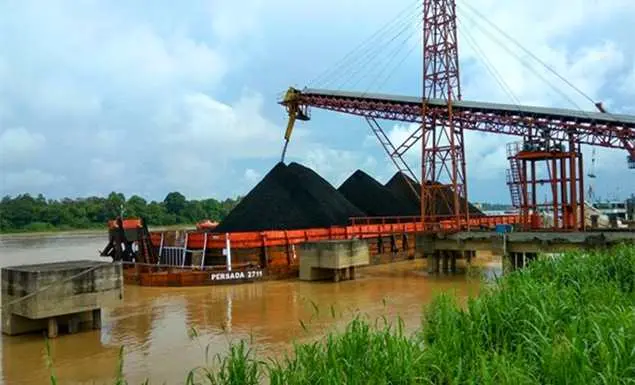 What are the applications of fixed belt conveyor ship/barge loaders systems?
SKE belt conveyor ship loader can handle a broad range of commodities including lumpy, granular and sticky materials, such as coal, ores, minerals, grain, feedstuff and fertilizers. They benefit from low energy consumption and can load ships up to 300,000 dwt. Belt conveyors can be covered to protect cargo and minimize environmental impact and spillage.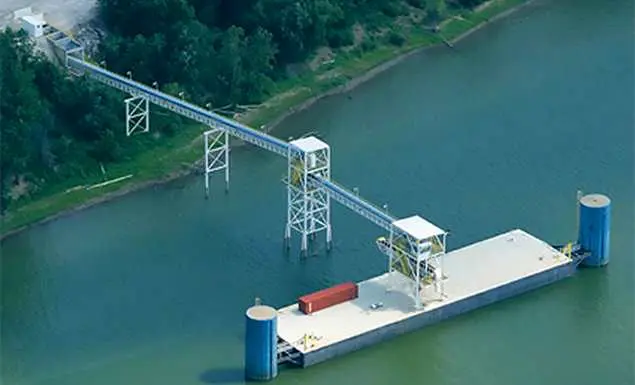 We supply versatility and performance belt loading conveyor system for port & inland terminals!
SKE loaders are tailored to your needs, with a focus on performance. Outstanding performance relates not only to capacity, but also to efficiency, economy, the environment, safety and careful cargo handling.
We offer versatile systems. For example, a loader can be designed to be equally environment-friendly and efficient loading either cement or clinker; two commodities used by the same industry but with totally different characteristics. That versatility extends to vessel size; a loader can provide exactly the same effectiveness loading coastal barges or large ocean going bulk carriers.
What are the advantages of the SKE high capacity ship/barge loader conveyor system?
1. Unrivalled high-capacity material handling
2. Reduced investment costs due to extremely efficient operation and innovative design
3. Long-distance conveying
4. Enclosed high-speed shuttling belt conveyor with no transfer points between different belts
5. Luffable horizontal boom
6. Heavy-duty design based on well-proven technology
7. Environmentally friendly with low power-consumption, minimal spillage and high efficiency
8. High-throughput ensures minimal berth occupancy, reducing operational costs
9. Fully retractable loading spouts enable easy maintenance access
10. Easy operation with integral wash-down system
11. New telescoping cabin features inner and outer positions